25 Oct 2021
Tctech Developers
Add a Developer to your Google PlayConsole account & Assign the Admin Role
EVERY APP IN GOOGLE PLAYSTORE IS PUBLISHED USING GOOGLE PLAY CONSOLE ACCOUNT.
FOLLOW THESE 5-SIMPLE STEPS BELOW TO QUICKLY ADD A DEVELOPER TO YOUR GOOGLE PLAY CONSOLE ACCOUNT & ASSIGN THE ADMIN ROLE :
STEP 1
Go to Google Play Console website https://play.google.com/console/about/ and login to your Account. (If you don't have an account yet, register an paid account by paying the fee asked by Google).
STEP 2
After Successful login, Click on "Users and Permissions"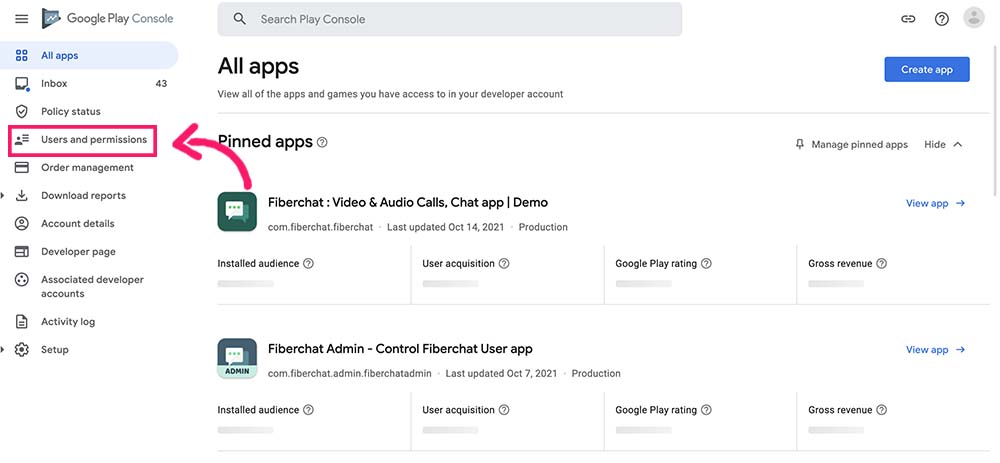 STEP 3
Click on "Invite new users"
STEP 4
Fill this form very carefully to avoid any issues:
A) Add your developer email (tctechdevelopers@gmail.com)
B) Select the "Account permissions" tab.
C) Select the checkbox "Admin (all permissions)"
D) Then Finally Click on "Invite user" button.
STEP 5
As you have added the developer to your account, now ask your developer to check their email and "Accept Invitation" sent by Google.
Kindly make sure that the developer email you have added is showing in the Users and permissions page.
Congratulations ! You have successfully invited a developer to your Google PlayConsole account and assigned the Admin role.